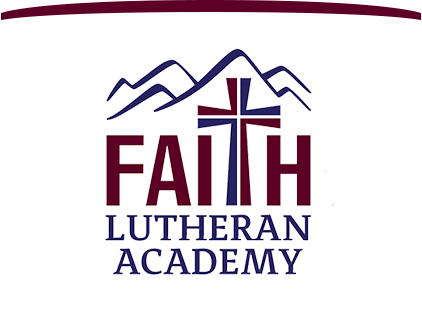 Inviting People to Know Jesus
Admissions
Faith Lutheran Academy is part of the largest Protestant Christian school system in the nation. Lutheran Schools of the Missouri Synod have been a proven program of education for over 200 years, currently serving over 250,000 students nationwide in over 4000 Preschool, Elementary, High School and University programs. Our Admissions and Community Relations Director, Stacey Walter is committed to helping you during your admissions process.

Faith Lutheran Academy opened in 2002. In 2010, Faith Lutheran Academy was accredited by the Northwest Accreditation Commission (now AdvancED) and the National Lutheran School Accreditation (NLSA). Faith Lutheran Academy became the first accredited Lutheran elementary school, in the history of the state of Nevada, by the NWAC and NLSA . We received "Major Commendation" in our report for:
A truly Christ-centered environment exists where the Christian faith is integrated into all aspects of the school experience.
A sense of family exists among the staff, students, and families of Faith Community Lutheran Church and Schools.
The school is committed to 21st Century Learning and the integration of technology into all aspects of the curriculum.
We also received the distinction of being an EXEMPLARY SCHOOL by the NLSA accrediting commission for the 2011-2012 school year.

In the 2015-2016 school year we were again accredited by AdvancEd and the Nation Lutheran School Accreditation (NLSA).

​