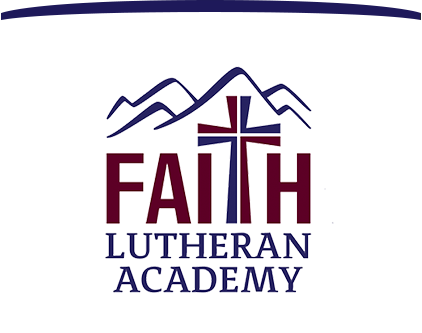 Inviting People to Know Jesus
Discover FLA
Discover FLA
Faith Lutheran Academy is located in the Summerlin community of Las Vegas. We are just off the 215 Beltway on Town Center between Sahara and Desert Inn, approximately half a mile from Faith Lutheran Middle School/High School. Faith Lutheran Academy is part of Faith Community Lutheran Church located at 3505 S. Town Center and includes an excellent Preschool located at 10405 Griffith Peak Dr. A majority of our Kindergarten students come from Faith Lutheran Preschool. With 95 % of our fifth-grade class continuing on to Faith Lutheran Middle/High School, Faith Lutheran Academy is the largest of the Lutheran feeder schools into Faith Lutheran Middle School High School.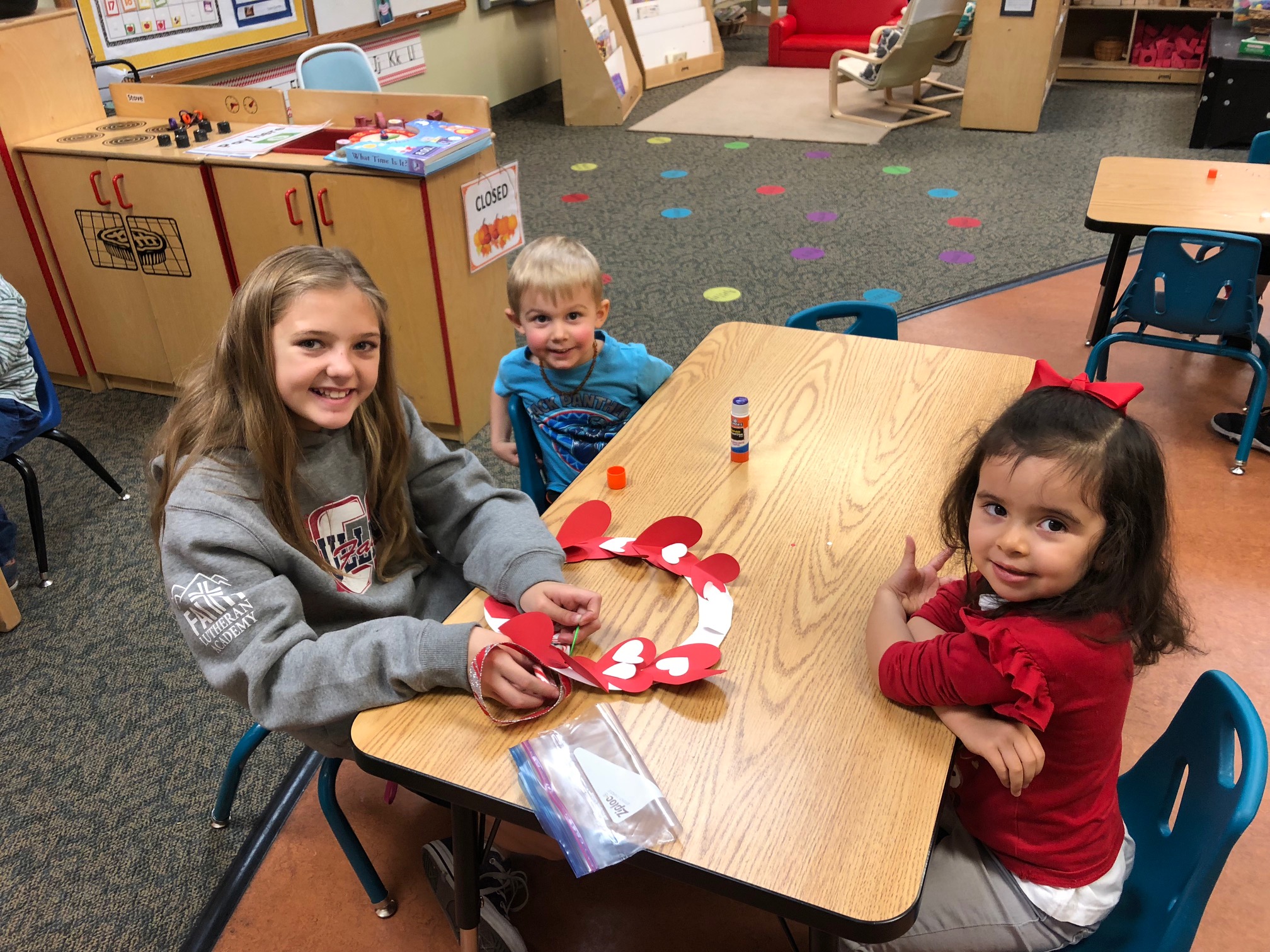 Faith Lutheran Academy opened in 2002. It is part of the largest Protestant Christian school system in the nation. Lutheran Schools of the Missouri Synod have been providing a proven program of education for over 200 years, currently serving over 250,000 students nationwide in more than 4,000 Preschool, Elementary, High School, and University programs. At Faith Lutheran Academy the faculty and staff focus on providing a safe, nurturing environment with a quality, Christ-centered education for the children who attend our school.
In 2010, Faith Lutheran Academy was accredited by the Northwest Accreditation Commission (Now known as AdvancED) and the National Lutheran School Accreditation (NLSA). Faith Lutheran Academy became the first Lutheran elementary school in the history of the state of Nevada to be accredited by the NWAC and NLSA. We received "Major Commendations" in our accreditation report for:
A truly Christ-centered environment exists where the Christian faith is integrated into all aspects of the school experience.
A sense of family exists among the staff, students, and families of Faith Community Lutheran Church and Schools.
The school is committed to Twenty-First Century Learning and the integration of technology into all aspects of the curriculum.
Excellence in education is a priority. Integration of technology has allowed us to improve our differentiation of instruction while allowing students to demonstrate their knowledge in a variety of ways. We provide 1:1 iPad experiences for all students in grades 1-5. Kindergarten students have iPads available as well. Our online curriculum is supportive to our classroom instruction and gives the teacher and student more opportunities to explore, produce, and investigate.
This desire to provide excellence has earned Faith Lutheran Academy the distinction of being named an EXEMPLARY SCHOOL by the NLSA accrediting commission for the 2011-2012 school year!
Academy Goals
At Faith Lutheran Academy, we strive to ensure that each child is offered a developmentally appropriate, well-rounded education, which will provide growth in the following areas:
Faith in Jesus
Teachers and staff will instruct, model, and witness our faith in Jesus Christ as our Lord and Savior. Students will be provided an environment and opportunity to grow in their knowledge and understanding of God's purpose for His people in our community and the world. God's Word will be integrated into all parts of the curriculum. We will instruct and respond to God's love by sharing that love with others in word and deed through the application of God's Word and Sacraments (Baptism and Holy Communion) not only with students but also with families.
Loving Relationships
Students will be given the opportunity to practice Christian values, conflict-resolution skills, cooperation, respect, and teamwork. These experiences will help students develop life-long spiritual, intellectual, social, physical and emotional wellness. All actions of staff, parents, and students should be Christ-like in their actions by exhibiting the Fruits of the Spirit (Galatians 5:22-23). While feeling embraced as valued members of our "Faith Family".
Academic Excellence
Students are taught the skills to be able to learn through their own inquiry and curiosity while attacking new challenges with excitement and confidence. We provoke, inspire, and motivate life-long learning to take place in and out of the classroom. A variety of educational experiences are provided to assist students in developing habits that encompass spiritual, intellectual, social-emotional, and physical skills for life.
Our Core Values and Ministry Goals
God's Word: We encounter God through His Word. The Bible is His Word and the guide for our lives. "All Scripture is God-breathed and is useful for teaching, rebuking, correcting and training in righteousness…" 2 Timothy 3:16
Reflecting Christ: We are saved by Christ alone and serve Him in all we do. "I am the way and the truth and the life. No one comes to the Father except through me." John 14:6
Outreach: We are a mission outpost that reflects Christ's love in word and deed to build bridges to others and connect them to Christ. "Therefore go and make disciples of all nations, baptizing them in the name of the Father and of the Son and of the Holy Spirit, and teaching them to obey everything I have commanded you…" Matthew 28:19-20.
Worship: We come together in celebration and praise to experience God's gifts and receive His forgiveness. "Therefore, I urge you, brothers and sisters, in view of God's mercy, to offer your bodies as living sacrifices, holy and pleasing to God-this is your spiritual act of worship." Romans 12:1
Train Disciples: We develop devoted followers of Christ who are committed to the journey of spiritual growth through all ages and stages of life. "Jesus said, 'If you hold to my teaching, you are really my disciples. Then you will know the truth, and the truth will set you free.'" John 8:31-32
Home: We support and equip the home as the primary place where faith is nurtured, strengthened, and expressed. "As for me and my house, we will serve the Lord." Joshua 24:15b.