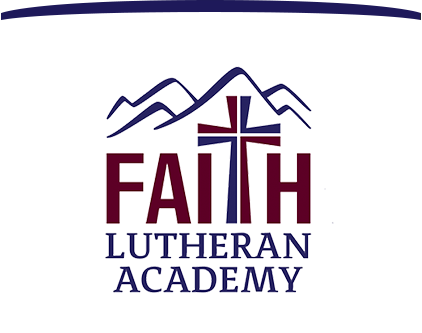 Inviting People to Know Jesus
Tuition and Financial Assistance
Tuition Information
Tuition for the 2022-2023 school year is $11,000.00. Tuition is not fee inclusive. Additional miscellaneous charges will be billed through an open account for incidentals such as field trips, Safe Key, emergency lunches, etc.
Faith Lutheran Academy offers multiple payment plans in addition to the traditional lump-sum payment (due in July). Using the services of FACTS Tuition Management, parents and guardians may elect to budget tuition over a period of 12 months (June-May) or over a period of 10 months (July-April) or semi-annually (July and December). The payments will be electronically drafted from a checking or savings account or charged to a credit card. For additional information regarding tuition, please contact Stacey Walter.
Tuition Assistance
Financial assistance is available for families that demonstrate a financial need through our FACTS Grand & Aid process. We will help as many families as possible through our tuition assistance fund. The maximum amount any family can receive through this assistance, if eligible, is 50%. To apply for financial assistance you will need to apply online with FACTS Grant & Aid Assessment at www.factsmgt.com by April 19th, of the current year.
Step 1: Select Parent Log In
Step 2: Payment Plans/Financial Aid
Step 3: Have an Account, Log in. If not, you can register and create a new account.
Required Information
Copies of the previous year's IRS Federal Form 1040, 1040A or 1040-EZ U.S., individual Income Tax Return, including supporting tax Schedules C, E, and F. If applicant and co-applicant file separately, both tax returns for the same year are required.
All copies of the previous year's W-2 Wage & Tax Statements for both you and your spouse. Copies of all supporting documentation for household Social Security Income, Welfare, Child Support, Food Stamps, Workers' Compensation, and Temporary Assistance for Needy Families (TANF).
Non-Refundable $40 application fee.
Approximately 3 to 4 weeks of processing time. Award decisions are NOT made by FACTS, but by the organization providing the scholarship. Notification of this process is shared in mid-May.
Want to Apply for a Scholarship Grant via AB 165 Nevada Choice Scholarship?
The specific NV Choice Scholarship Organizations are listed in the link below. The Registered Scholarship Grant Organizations List, will direct you to the specific Scholarship Grant Organizations, their requirements and deadlines:
http://www.doe.nv.gov/uploadedFiles/ndedoenvgov/content/Private_Schools/Documents/RegisteredScholarshipGrantOrg.pdf
Faith Lutheran Academy is a registered school that accepts these scholarships. The Nevada Department of Education is responsible for determining the maximum amount of scholarship funding that any one student may receive based on the Consumer Price Index. The Nevada Department of Education is NOT responsible for accepting applications or approving applications.
Who qualifies for an Opportunity Scholarship? Check out their website https://www.nevadaschoolchoice.com/program/nevada-opportunity-scholarship-program/The Nevada Opportunity Scholarship Program mirrors successful tax credit programs that have been available in many other states for a number of years. To be eligible for a scholarship of up to $8,262 for K-12 private school tuition and fees for the 2020- 2021 school year, household income must not exceed 300% of the poverty level. For example, a family of four making less than $77,250 (in 2018-19) per year could qualify for this scholarship. How do Opportunity Scholarships work? Children whose families meet the income guidelines are eligible to receive Opportunity Scholarships up to $8,262 per student per year. The Nevada Department of Education is responsible for determining the maximum amount of scholarship funding any one student may receive based on the Consumer Price Index. In 2019- 2020, the funding provided on behalf of anyone student could not exceed $8,262.