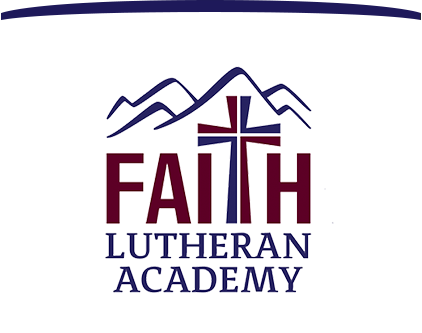 Inviting People to Know Jesus
Technology
At Faith Lutheran Academy, we are aware of the important role that technology plays in our daily lives. We strive to integrate useful and educationally relevant technology throughout the curriculum. Using technology allows students to think critically, express creativity, collaborate meaningfully, facilitate student-led discussions, create presentations, and share information.
We promote technology literacy and "transliteracy: the ability to read, write, and interact across a range of platforms, tools, and media." In an effort to give students a technology-driven educational experience, we begin introducing these experiences in kindergarten. Technology is utilized throughout daily instruction, both in the classroom and specialist activities. FLA has invested significantly in technology hardware, equipment, software, access, and security.
All students in grades K-5 have 1:1 iPad access for mobile learning at the point of instruction. Kindergarten access is limited and developmentally appropriate. In addition, Technology is infused into the classroom curriculum and the technology coordinator is available on a daily basis to assist teachers with instruction. The Academy has equipped classrooms with interactive projectors.
Beginning in Kindergarten, students are introduced to the use of technology in the classroom, Library, and specials. Students are exposed to various lessons ranging from utilizing technology properly to Digital Citizenship. Classroom teachers, the Librarian, and the Technology Coordinator help students receive instruction on how to remain safe online and about grade-appropriate digital literacy topics. Students are challenged to recognize their ethical responsibility as a user. In support of this, each student and faculty member signs an Acceptable Use Policy.
Key technology features include but are not limited to the following:
Apple TVs in each classroom
1-to-1 iPad access for all students in grades K-5 (Academy owned devices in grades K-2 stay in the classroom, Take home/Academy Owned devices in grades 3-5)
Interactive projectors throughout the school
Filtered and secure LAN and wireless Internet access throughout the school
Secure portal for parent/teacher/student communication through Renweb.com
Office 365 accounts for all students (Word, PowerPoint, Teams, Outlook)
Renaissance Place accounts for all students
Code.org accounts for all students
Dreambox (to help differentiate math instruction)
Connect Ed access to support Reading and Math curriculum
Apple Classroom